Winter Gloves – Unisex Premium Waterproof Touchscreen Winter Gloves🔥HOT SALE🔥
... people are viewing this right now
---
EASILY BEAT THE COLD BY ENHANCING THE LEVEL OF WARMTH AND COFORT

SUPER SOFT AND WARM
These gloves are made with super soft Rocker Fleece lining that not only keeps you warm naturally, but also has good air permeability. This means that it effectively resists cold wind and has better warmth retention.
TOUCH SCREEN
These gloves are perfect for those cold days when you still need to use your touchscreen phone or tablet. No more taking your gloves off to answer a text or check your email.
ANTI-SPILLAGE FABRIC
Made from a special anti-spillage fabric, they'll keep your hands warm and dry no matter what the weather throws at you. Perfect for outdoor activities or simply enjoying your favorite winter drink, they're a must-have accessory for any cold-weather fan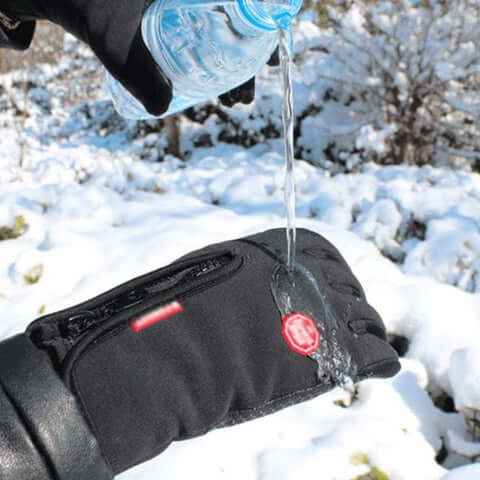 WINDPROOF AND WATERPROOF
Made from a windproof and waterproof material, these gloves will protect your hands from the elements no matter what. Whether you're out for a run on a cold day or shoveling snow, our winter gloves will make sure your hands stay toasty warm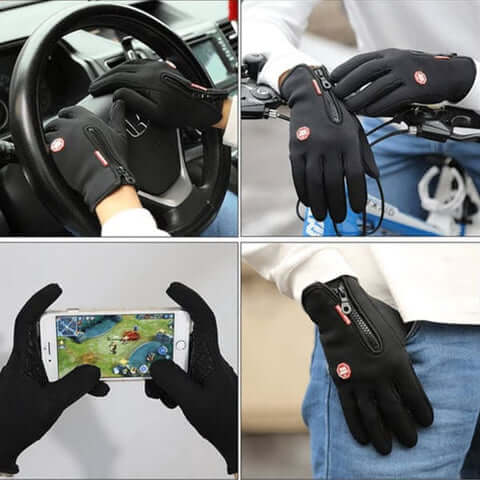 ANTI-SLIP SILICONE
Made with anti-slip silicone, these gloves provide excellent grip and dexterity in all temperatures, whether it's a snowball or your favorite mug of hot cocoa
Advantage
Take on and off in seconds!
Easy to clean!
Perfect for all hand sizes!
Specifications
Material: Polar fleece, diving cloth
Product weight: 75G
Package size: 27 x 15 x 3cm
Package includes: 1 Pair x Winter Gloves